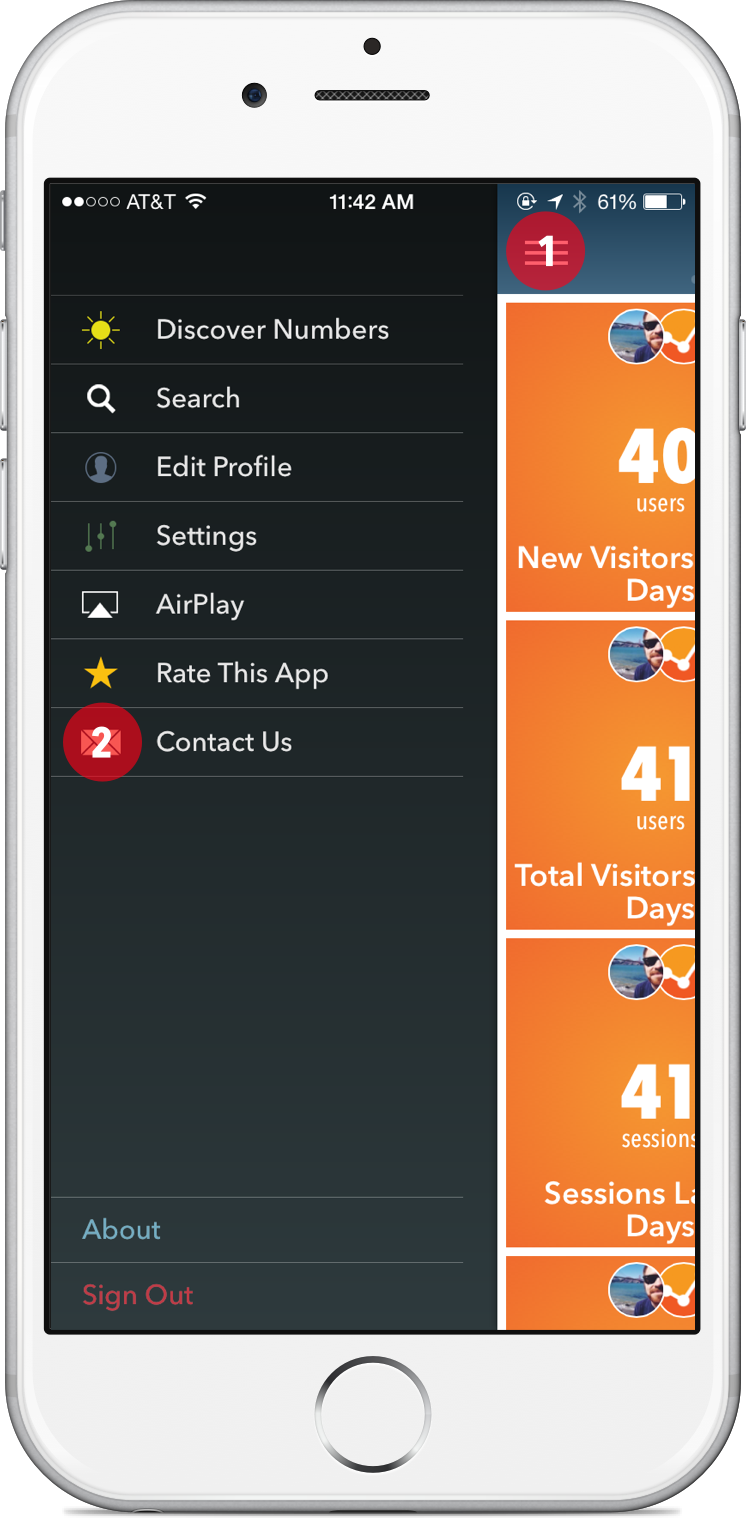 Getting help from in the Numerous app
If you notice something isn't working correctly or you have any questions about how a specific feature works, let us know and we'll be happy to help.
1) Open Numerous and tap on the menu icon in the top left corner.
2) Tap on Contact Us and we'll queue up a new support request for you with necessary information for solving your issue.